Overview
---
News List
Nov 30, 2018
AWE 2019 unveils its new theme recently-Falling in love with AI· Smart Life. Under this new theme, it is gearing up to bring more innovative products, solutions, cross-boundary elements and global big names to its platform, and is ready to reinterpret its core concept-Home for Next by painting a...
Read More →
Oct 28, 2018
Rising to be one of the top three global shows of the industry in recent years, AWE continues to advance the integration of traditional home appliance industry and emerging sectors with the faith of creating value for consumers, promoting multi-level communications between capital, science and...
Read More →
Sep 29, 2018
AWE was approved by the Global Association of Exhibition Industry as an UFI Approved International Event in September 2018. As the only approved show of Asian-Pacific region in the category of home appliances and consumer electronics, AWE was recognized by this global authority in scale, history,...
Read More →
Aug 25, 2018
Entering into 2018, kitchen appliance industry fails to continue its growing momentum of the past few years, and shrinks in overall sales. But what's unchanged is the enthusiasm of kitchen appliance makers for AWE2019. It is learned that AWE2019 will cover an exhibition area of 135,000 square...
Read More →
Jul 31, 2018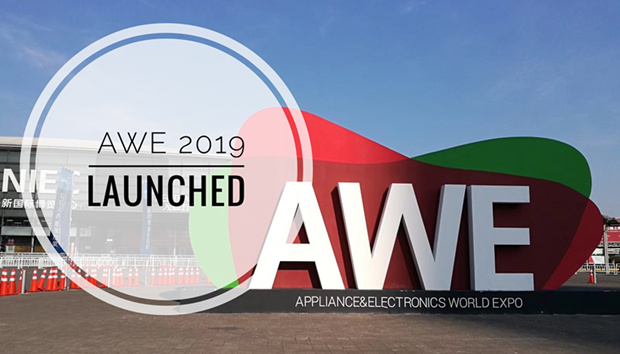 Appliance & electronics World Expo (AWE) 2019 is officially launched, scheduled to kick off at Shanghai New International Expo Center on March 14th to 17th 2019. With a broader array of innovative products and solutions, cross-boundary elements and global industry heavyweights, AWE is ready to re...
Read More →